mobile & outdoor solutions
Implementing of solar panels on boats, tents, containers, golf carts and other vehicles can be a tight fit. DAS Energy combining both, aesthetics and functionality: size, shape and color of the modules can be adapted and integrated to a variety of exciting contours and surfaces.
Especially for the golf carts, DAS Energy has developed a perfect solar solution which can be applied to almost any golf cart on the market. The light, thin and flexible but still solid construction of the solar panel allows you to attach the product to the existing golf roof with minimal installation effort. The DAS Energy solar roof extends the driving range up to 35% and increases the lifespan of the batteries. Besides, our solar panels are ideal for container systems of all sizes and can provide up to 70 kWp. This supports DAS Energy´s vision of giving people access to electricity all over the world. DAS Energy also provides an elegant solution for boots and yachts. Our solar panels perfectly performed at salt mist corrosion tests as well as hail impact tests and therefore meets all expectations. For sure, DAS Energy is a perfect choice for a mobile and outdoor solution.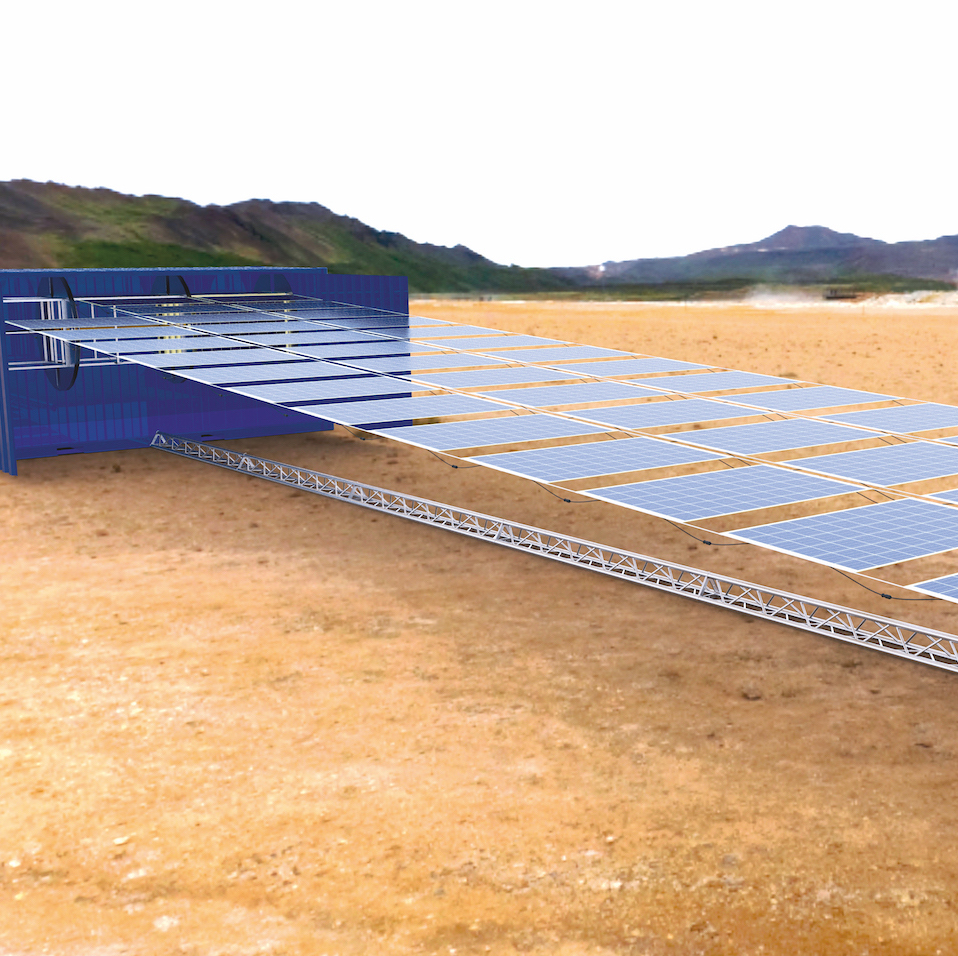 Following its vision, DAS Energy offers a wide range of off-grid solutions, from small power supply systems for video surveillance to high power PV containers, combining energy production with water purification. The DAS Energy technology offers high energy density and low maintenance for systems that are mostly isolated, difficult to access. Our technology can support you and the local communities in the most remote areas you can imagine!